PANCAKE BREAKFAST BENEFIT Saturday June 15th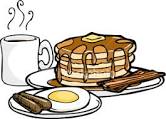 PANCAKE BREAKFAST BENEFIT… 

June 15th, 8:30-10:00 AM, Fellowship Hall – Enjoy a short stack and help raise funds for the Belarusian Outreach, a 6-week summer program that provides respite to children ages 6-16 whose health has been affected by radiation from the 1986 Chernobyl Nuclear Disaster. Learn about the outreach effort, and meet the children who are living with local Christian families.  Suggested donation is $5.00 ($15 per family) or as the Lord leads you!  See Chris Moca for more information moca.chris@gmail.com.