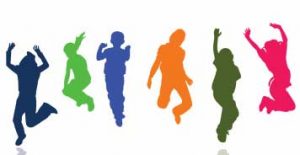 Living Hope Youth offers opportunities for youth to be involved at the church and in weekly youth group events.
Our mission as a youth group at Living Hope Church is to:
ENCOUNTER: Encounter Jesus Christ in the studies and activities we do together.
EXPERIENCE: Experience Jesus Christ in our world we are living in today.
EXPLORE: Explore the messages of the Bible, the teachings of the bible, and the stories and how can we biblically apply them to our lives today.
EMBRACE: Embrace the living Word of God, and embrace the truth of the Gospel!
Join us each week!
SUNDAY: 10:00am- Sunday Worship
We look forward to meeting you!
Kingdom Kids
Children in grades K – 4 worship with the adults in the sanctuary beginning at 10:00 am Sunday morning until they are dismissed from the service to go downstairs to our Kingdom Kids program.
Kingdom Kids is designed to give our children a kid-friendly environment in which to learn about God and where their own relationship with Christ can begin.